BRONZE APEX LINX KIT
sale
BRONZE APEX LINX KIT
The Bronze Apex Linx Kit will give you simple, reliable, off-grid power wherever you need it. Perfect for power outages, camping and RV'ing, or as a power source for remote cabins. Easy to carry. Quick to assemble. Unlimited fuel supply. Recharges fully in 15-17 hours of ideal sunlight.
30 day money back guarantee and 1 year warranty on all Inergy products.
Every kit comes with all the solar panel cables you need to get started, plus a wall charger.
Connect the Linx Solar Panel and fully recharge the Apex in 15-17 hours of ideal sunlight.
The included Basecamp LEDs boasts an impressive 400 lumens light output each to illuminate your home
or campsite while only consuming an incredible 6 Watts. Never be left in the dark again.
Apex Solar Powered Generator (Qty: 1)
100 Watt Linx Solar Panel (Qty: 1)

Basecamp LED Lights (Qty: 3)

30′ EC8 Solar Panel Cable (Qty: 1)

AC Wall Charger (Qty: 1)

Shoulder Carrying Strap

User Guide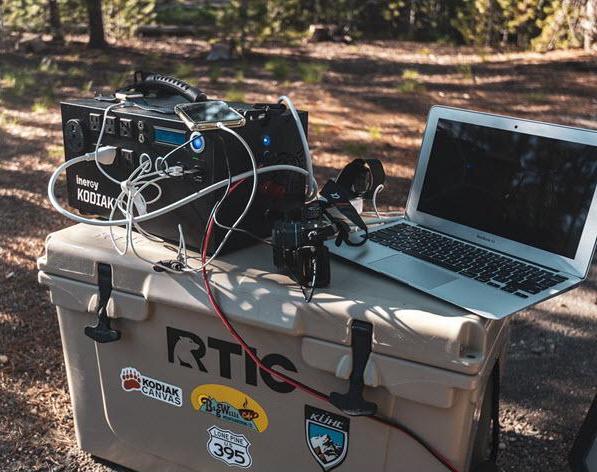 Smartphones (5-7 watts): 100+ hours
Tablets (25-40 watts): 40+ hours
Laptops (50 watts): 20+ hours
Electric Blanket (Queen Size, 75 watts): 14 hours
50" LED LCD TV* (65 watts) : 16 hours
Microwave (1,000 watts): 1 hour
Refrigerator* (18 cu ft., 20% duty): 33 hours
Chest Freezer (9 cu ft., 15% duty): 50 hours
Sump Pump (1/3 HP): 2.5 hours
Basecamp LED Light (6 watts) : 183 hours
*Energy Star Certified Appliance