Apex Battery
sale
Apex Battery
The Apex is capable of satisfying the demanding needs of camp trailers to home appliances for days at a time. This solar generator is as versatile as it is powerful, yet still only weighs 25 lbs. For the ultimate in emergency power or camping luxury without the hassles of traditional fuel powered generators, the Apex is second to none.
30 day money back guarantee & 1 year warranty on all Inergy products
POWER SPECS
Internal Battery: 1,100 watt hours (90 amp hours, 12.6 volts), Lithium NMC

Battery Life Expectancy: Up to 2,000 Cycles or 10 Years

AC Inverter: 1,500 watts continuous pure sine wave, 3,000 watts starting surge

Charging: 500 watts max input, 3 hour recharge time at max input

Battery Expansion: Yes - accepts Inergy's external Lithium-Ion, 12V lead acid or AGM deep cycle battery

MPPT Charge Controller: Allows for faster and more efficient charging

USB-C Charge Ports

USB Qual Comm 3.0 Charge Ports

3 Position Power Switch: Allows user to charge devices via the USB, USB-C, and 12V output ports without having to turn on the inverter

EC8 Input Plug: Creates an extremely user friendly, plug and play interface

NOT Compatible with MC4 to Neutrik Adapter.
PRODUCT SPECS
Charging Temperatures: 32°F to 104°F

Discharging Temperatures:20°F to 115°F

Dimensions: 14" W x 7" H x 8" D

Weight: 25 lbs

Warranty: 1-Year

Shoulder Carrying Strap

Standard Wall Charger Included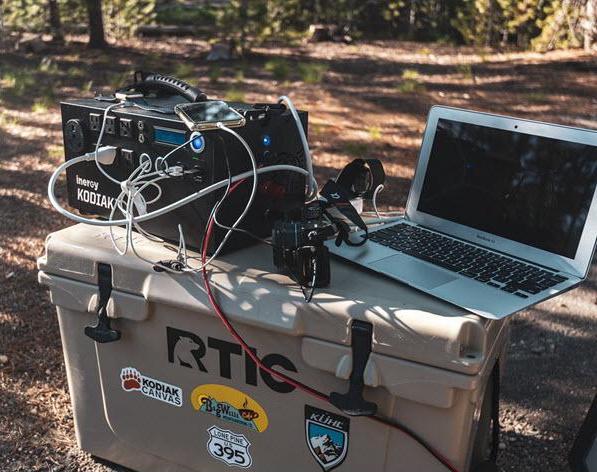 Smartphones (5-7 watts): 100+ hours
Tablets (25-40 watts): 40+ hours
Laptops (50 watts): 20+ hours
Electric Blanket (Queen Size, 75 watts): 14 hours
50" LED LCD TV* (65 watts) : 16 hours
Microwave (1,000 watts): 1 hour
Refrigerator* (18 cu ft., 20% duty): 33 hours
Chest Freezer (9 cu ft., 15% duty): 50 hours
Sump Pump (1/3 HP): 2.5 hours
Basecamp LED Light (6 watts) : 183 hours
*Energy Star Certified Appliance